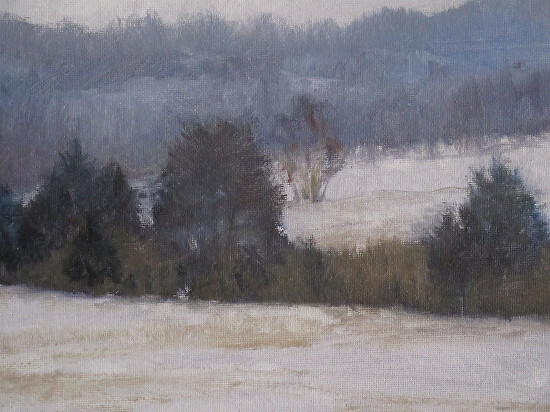 "To the attentive eye, each moment of the year has its own beauty, and in the same field, it beholds every hour, a picture which has never been before, and which shall never be seen again" - from Nature by Ralph Waldo Emerson (1803 - 1882)
Sarah's love of the outdoors and nature is evident in her subject matter. She captures the personality of her subjects and the "feel" of the location in every painting.
Reproductions of all artworks available on canvas and paper. Sarah also has made blank notecrds w/ envelopes available as well.
Contact Sarah today to discuss commissioning your favorite landscape view or special pet portrait.
Join her Email newsletter to receive updates of new works and upcoming shows.
website: http://sarahbweber.com
Magazine feature

:

www.tnhomeandfarm.com/barnyard-comes-alive-in-farm-animal-oil-paintings
Magazine cover for JAVMA -

The Journal of the American Veterinary Medical Association,

July 15, 2013.
All images are copyright protected by Sarah Babelay Weber.